PeopleWithPets.com was founded in 1997 by 'TopDog' Alex Dobrow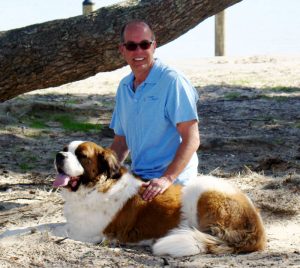 For anyone searching for pet friendly apartments or hotels…..we keep this FREE to YOU, No memberships or fees to join. But if you find an apartment, hotel, resource or product on the site, please let them know that you found it on PeopleWithPets.com.
For Apartment Communities, we offer a very affordable way for you to increase your traffic/leads. We also offer 'Multiple Property' and 'No Breed Restriction' discounts to you to make it even MORE affordable and have several options for you to choose from. Our newly re-designed website is Mobile Friendly so you'll never miss that valuable traffic again. See more reasons why you should list your property with us here.
My name is Alex Dobrow and the idea for PeopleWithPets.com wouldn't have come to be without the help of Boo, my 120 pound German Pincher. The apartment community where we were living told me I would have to find Boo a new home because of his size and weight. I wasn't willing to part with him for any reason, so after searching high and low for a pet (dog) friendly apartment community that was suitable and accepted dogs over 50 lbs; we finally found a place to call home.
The stress and anxiety was overwhelming but I would rather have lived on the streets than part with my best friend. That dilemma made me start thinking about how many other people must be in the same situation (needing to find a dog or cat friendly apartment). So PeopleWithPets.com was born…….
Now with over a million visitors annually, we continue to work to improve the site to help others easily find pet friendly apartments, hotels and services.
The goal of PeopleWithPets.com is to be your one stop shop for "Everything for Pets made easier". We want to make sure that ALL people with pets have a place to call home.